Cars Coming to SA in 2019
There is a barrage of new and facelifted cars headed for South Africa in 2019. Take a look at what you can expect below…
The year 2019 is gearing up to be a cracker and you can expect a big wave of new and updated products making their way onto the local new car market throughout the year. Take a look at the list of new cars coming to SA!
Alfa Romeo
Alfa Romeo Stelvio QV – TBC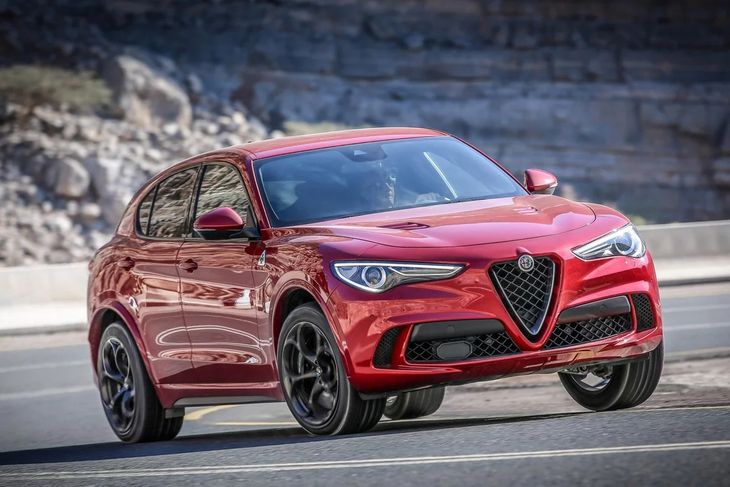 The Alfa Romeo QV will look to set the cat amongst the pigeons in the super SUV segment when it touches down on SA soil in 2019. It will bring thrilling performance to the road with a Ferrari-derived 2.9-litre twin-turbo V6 engine with 375 kW and 600 Nm. Coupled with an 8-speed automatic transmission and all-wheel-drive system, which can apportion up to 100% drive to the rear wheels, the Stelvio Quadrifoglio will sprint from zero to 100 kph in 3.8 seconds and reach a top speed of 283 kph. This is no slouch and it's definately a car to look forward to in 2019.
Other products
Alfa Romeo Giulia Veloce – TBC
Aston Martin
Aston Martin DBS Superleggera – TBC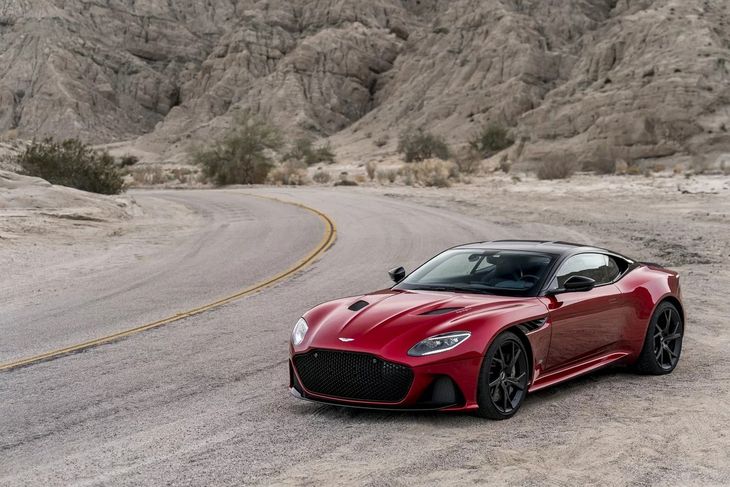 The DBS Superleggera is based on the DB11 and shares the same 5.2-litre twin-turbo V12 engine, but in this application, it produces a heady 533 kW and 900 Nm of torque. Fitted with an 8-speed automatic ZF gearbox and weighing in dry at 1 693 kg, this super GT will surge from zero to 100 kph in 3.4 seconds while 80 to 160 kph is achieved in only 4.2 seconds. Top speed is rated at 340 kph. This is arguably one of the most striking new cars destined for SA in 2019.
Other products
Aston Martin V8 Vantage Roadster – TBC
Aston Martin Valkyrie – TBC
Audi
Audi Q8: Q2 2019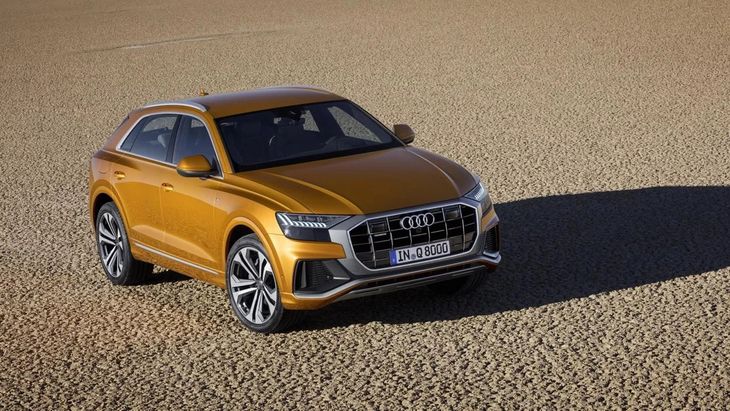 Audi will be launching a throng of new products in South Africa in 2019 and the new flagship Q8 luxury SUV will bring sharp and imposing styling to South African roads.
The Q8 50 TDI is powered by 3.0-litre V6 engine with 213 kW and 600 Nm of torque and features mild-hybrid technology with a 48-volt electric system incorporating a lithium-ion battery and a belt-alternator-starter. The engine is mated to an 8-speed tiptronic automatic transmission while quattro all-wheel drive ensures maximum traction. The Q8 will sprint from zero to 100 kph in 6.3 seconds. The engine range will expand at a later stage with an additional turdodiesel engine joining the mix, as well as a potent 3.0-litre turbopetrol engine with at least 253 kW expected. A plug-in hybrid (PHEV) is also on the cards and the Q8 will also likely be offered in S and RS guise. The Q8 RS may even offer as much as 395 kW.
Other products
Audi A1 – Q4 2019
Audi Q3 – Q4 2019
Audi RS4 – Q2 2019
Audi R8 facelift – Q3 2019
Audi TT – Q2 2019
Audi SQ2 – 2020
Bentley
Bentley Continental GT Convertible – TBC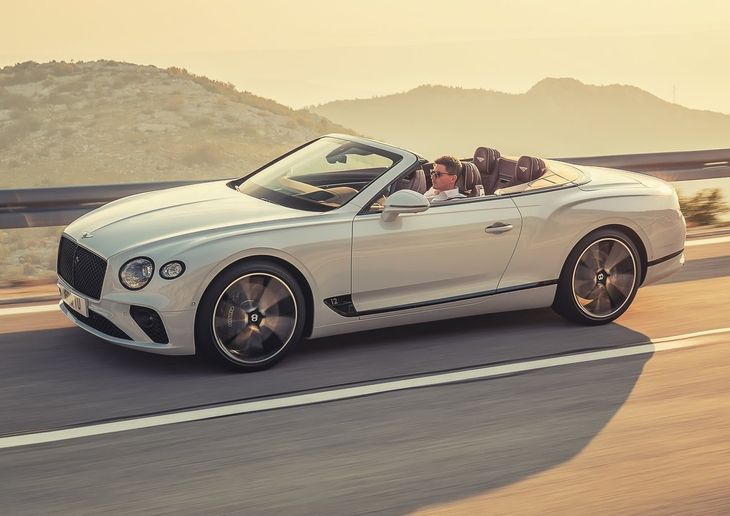 The Bentley Continental GT Convertible is expected to appease those looking for an elegant and bespoke Grand Tourer. Fitted with a turbocharged 6.0-litre W12 engine that produces 467 kW and 900 Nm of torque, the Continental GT Convertible will deliver effortless performance and is capable of sprinting from zero to 100 kph in 3.8 seconds and can run to a top speed of 333 kph using an 8-speed dual-clutch transmission and an active all-wheel-drive system.
Other products
Bentley Continental Flying Spur – TBC
BMW
BMW 8 Series – March 2018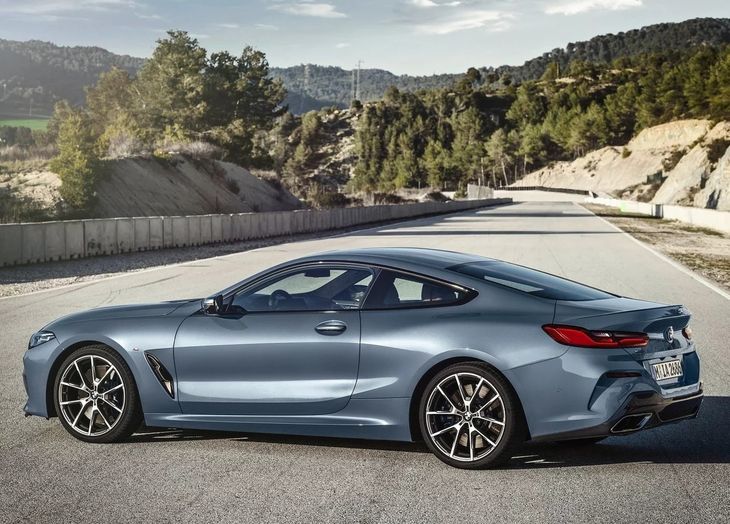 Due in March 2019, the new 8 Series is bound to turn heads everywhere. The new 8 Series is low-slung and looks both exotic and muscular. It's not a small car either, measuring 4 843 mm in length, 1 902 mm in width, 1 341 mm in height and with a wheelbase of 2 822 mm.
South Africa will get the M850i xDrive with a new 4.4-litre twin-turbocharged V8 motor that produces 390 kW and 750 Nm, which is said to propel the big coupe from standstill to 100 kph in a claimed 3.7 seconds using an 8-speed Steptronic transmission with steering-mounted paddles. The SA-bound 850i xDrive features rear-wheel drive bias, a performance-tuned rear differential lock and a launch control system. The 8 Series Convertible will also be offered in South Africa and will only be available in M850i xDrive application.
Other products
BMW X7 – March 2019
BMW 3 Series – March 2019
BMW Z4 – March 2019
BMW X3 M40d – January 2019
BMW X4 M40d – January 2019
BMW X2 M35i – January 2019
BMW i3 120 Ah – February/March 2019
Ferrari
Ferrari Pista/Pista Spider – TBC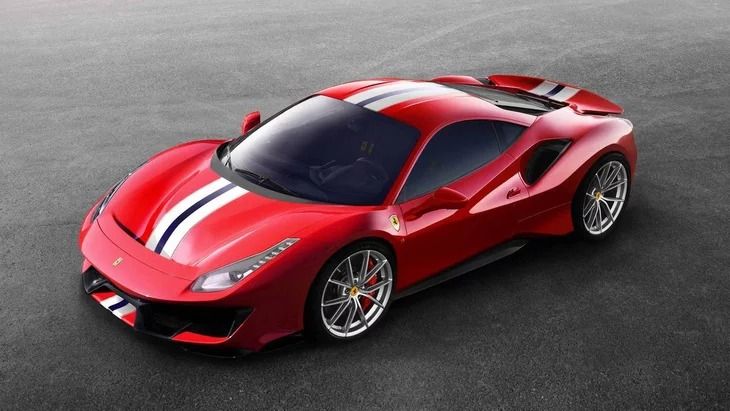 The lightweight Pista, meaning 'track', aims to offer "impeccable track-like performance on and off the road, even when in the hands of non-professional drivers" according to Ferrari.

Weighing in at 1 280 kg, some 90 kg less than the 488 GTB, the 488 Pista is fitted with the most powerful V8 in Ferarri's history, a biturbo 3.9-litre V8 that produces 530 kW and 770 Nm of torque. Those are big numbers which result in small acceleration figures. Zero to 100 kph? 2.85 seconds. Zero to 200 kph? 7.6 seconds. Top speed? 340 kph. The Pista 488 Spider is also expected to arrive on local soil in 2019.
Fiat
Fiat 500X Facelift – TBC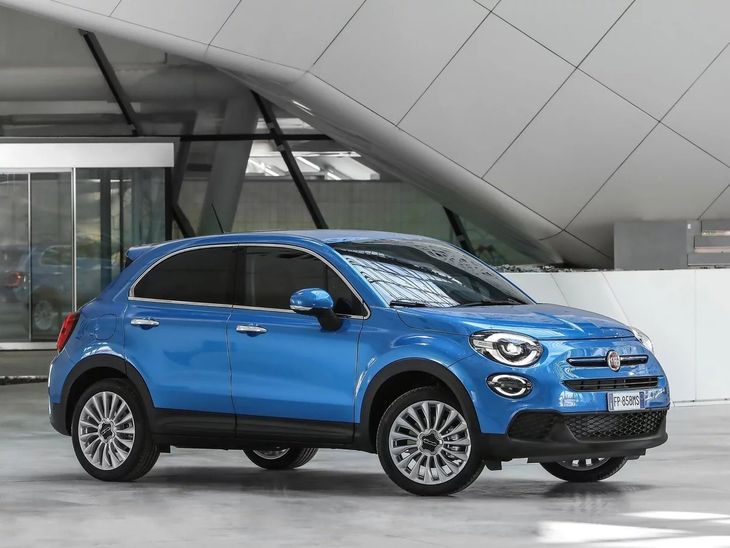 The Fiat 500X has been updated inside and out and will be offered with a range of new engines. It will now make use of an all-new 3-cylinder engine which we first saw on the brand's sister offering, the Jeep Renegade. The new petrol engines are claimed to be up to 20% more fuel efficient, while the diesel models will be quieter.
First up is a 90 kW/190 Nm 3-cylinder turbocharged petrol motor, mated to a 6-speed manual gearbox and front-wheel drive. The next is a 1.3-litre turbocharged 4-cylinder motor with 110 kW and 270 Nm, which is available with a 6-speed dual-clutch transmission and front-wheel drive. There are three turbodiesel engines for the Fiat 500X. Available in 1.3, 1.6 and 2.0 flavours, all offer new levels of refinement and efficiency. The 1.3 offers up 70 kW/200 Nm, 1.6 has 90 kW and 320 Nm, while the range-topper has 110 kW and 350 Nm. Engines for South Africa have yet to be confirmed.
Ford
Ford Ranger Raptor – Q2 2019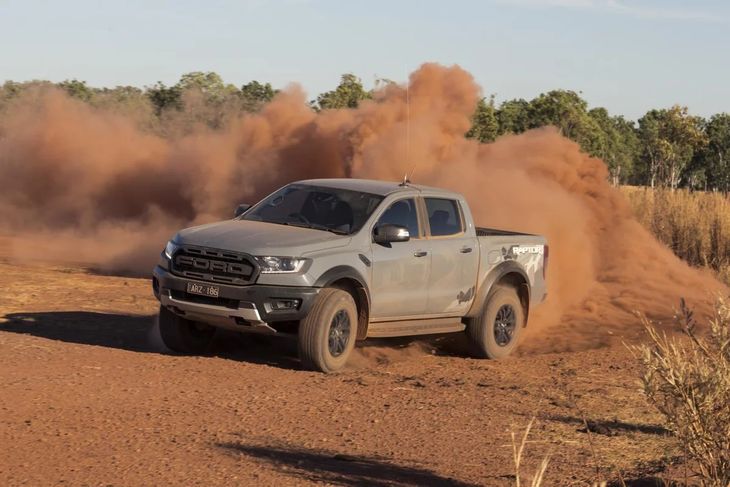 The high-performance Ranger Raptor is due to light up the local bakkie market in the second quarter of 2019. The Ranger Raptor is the first Ford to use a brand new, 157 kW/500 Nm twin-turbo 2.0-litre 4-cylinder turbodiesel engine, which is mated with a relatively new 10-speed automatic transmission. More so, the engine and transmission from the Ranger Raptor are also expected to make their way into the facelifted Ranger and Everest ranges in 2019.
Other products
Ford Ranger facelift – First half 2019
Ford Mustang Bullitt – First half 2019
Ford Mustang facelift – First half 2019
Ford Everest facelift – First half 2019
New Ford Focus – TBC
Honda
Honda Civic Facelift – Q3 2019
Hyundai
Hyundai Atos – TBC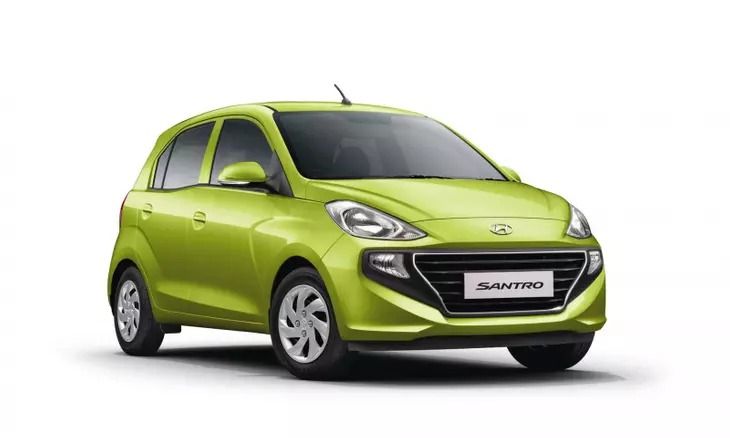 The Atos nameplate is expected to make a return in 2019 in an effort to capitalise in the budget end of the market. The Atos will slot in under the Grand i10 in Hyundai's lineup and will compete with the Datsun Go, Suzuki Celerio and Renault Kwid. The engine lineup for SA is not confirmed but initial reports suggest either a 1.0-litre or 1.1-litre naturally aspirated motor will be used. A 5-speed manual gearbox will be used either way and Hyundai also appears keen to try and sell an AMT gearbox similar to what Renault does with the Kwid.
Other products
Hyundai Styx – TBC
Hyundai Tucson Sport – TBC
Jaguar
Jaguar I-PACE – Q2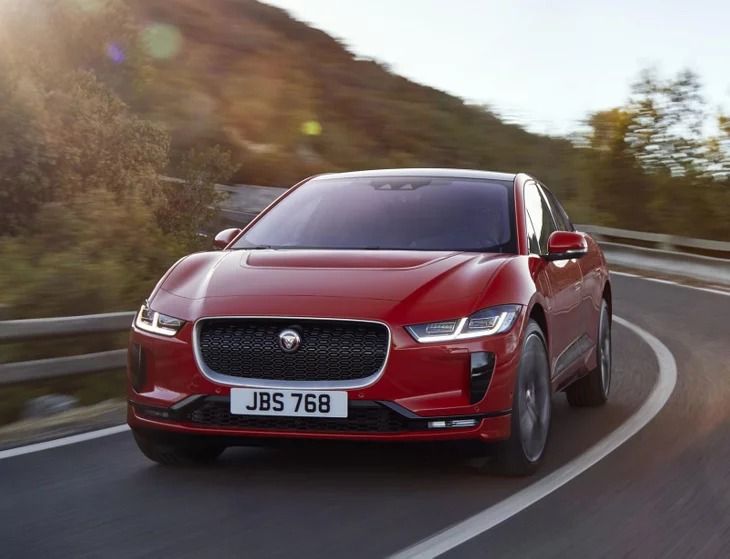 Jaguar's entry into the electric car market will be coming to SA in 2019. JLR SA has been investing heavily into a charging network across SA and proved that it's possible to drive from Johannesburg to Durban in an electric car. The I-Pace is fitted with an in-house designed, liquid-cooled 90 kWh Lithium-ion battery and is capable of rapid charging where it will obtain 80% charge in only 45 minutes using a DC 100kW charger. A 7 kW home charging wall box will achieve the same result in just over 10 hours. The I-Pace compact SUV is powered by electric motors driving the front and rear axles with total outputs of 294 kW and 696 Nm of torque. Jaguar says the response is immediate with no lag, which means the I-Pace will offer fast acceleration with the sprint to 100 kph taking 4.8 seconds..
Other products
Jaguar F-PACE SVR – Q2/Q3
Jeep
Jeep Wrangler – TBC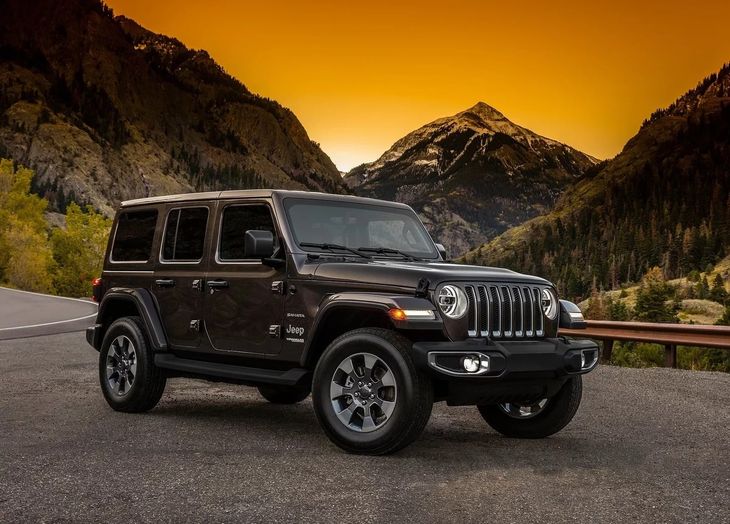 Jeep claims that its new Wrangle boasts more 4×4 capability, new fuel-efficient engines, more ways to drop the top as well as additional safety technology. While the design has not changed dramatically, minor cosmetic differences will be noticeable to keen-eyed observers. Upon the Jeep Wrangler's introduction, it will be available in 2- and 4-door guises and in 3 trim levels: Sport, Sahara and Rubicon. Local specification and pricing will be confirmed closer to launch.
Other products
Jeep Grand Cherokee Trackhawk – TBC
Jeep Renegade facelift – TBC
Kia
It's going to be a quiet year for the Korean brand, but a representative gave us an interesting titbit. "The biggest news from our side for 2019 will be the launch of the SP2, a new B-segment crossover that will be manufactured in Kia's state-of-the-art new production plant in India. Some of the international reports are calling it the Kia Tusker, but we've not had official confirmation that this is the car's actual name, hence referring to it as the SP2 (it was shown at this year's Delhi Motor Show). It will introduce a whole range of new engines to our line-up, and we're expecting it in Q4 2019."
Lamborghini
Lamborghini Aventador SVJ – TBC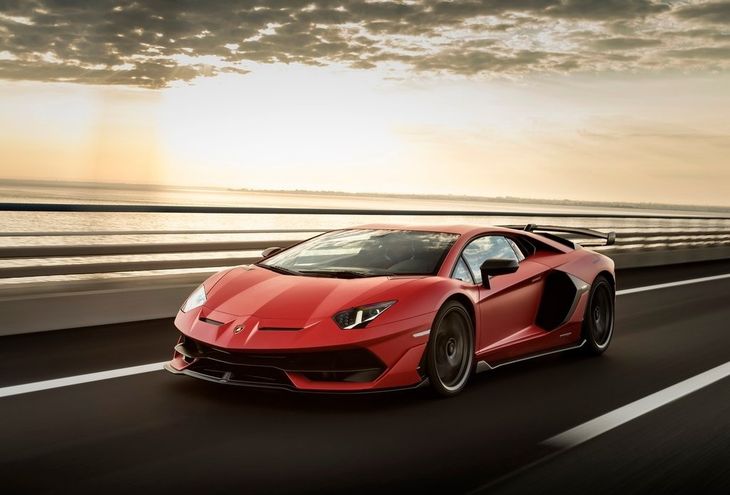 This is the most potent Aventador ever! The Aventador SVJ is Lamborghini's most powerful V12-engined model to date. Its upgraded mid-mounted V12 motor produces peak outputs of 566 kW, 720 Nm of torque and, unsurprisingly, the SVJ's vital statistics are dramatic: the claimed 0-100 kph time is just 2.8 seconds, with 0-200 kph coming up in 8.6 seconds and it will run on to a top speed of 350 kph.
Other products
Lamborghini Huracan facelift – TBC
Land Rover
Range Rover Evoque – Q1/Q2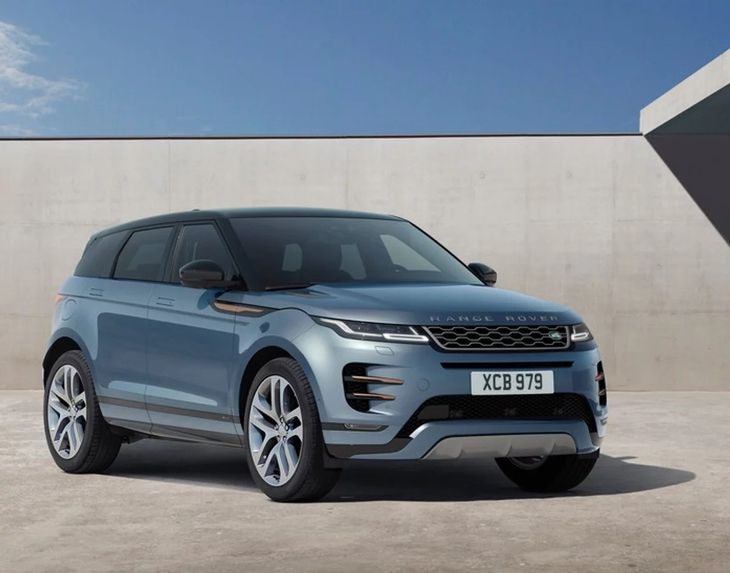 Built on Land Rover's new mixed-material Premium Transverse Architecture (PTA), the new Evoque draws some styling inspiration from the larger Velar SUV. While the previous Evoque was criticised for lacking sufficient interior space, the new Evoque remedies the issue with the wheelbase being extended by 21 mm wheelbase which translates into 22mm improved knee and legroom for passengers as well as a larger load bay which is now 10% larger than before at 591 litres. Expect an array of petrol and diesel engines in varying outputs.
Lexus
Lexus UX – TBC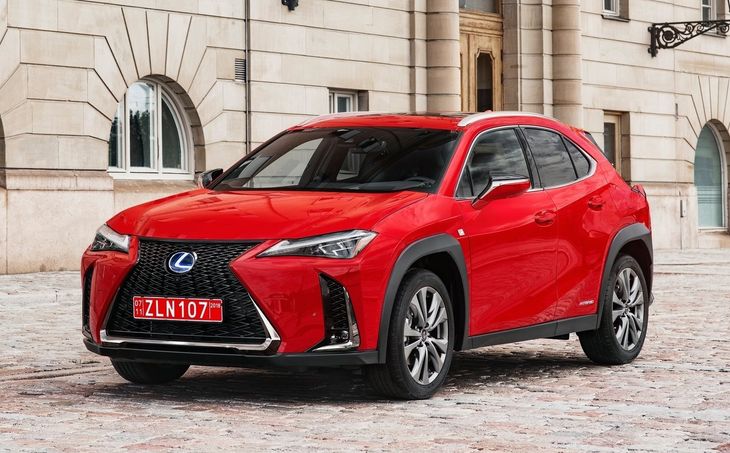 Lexus will be launching its compact UX SUV in 2019. It's built on the same platform as the Toyota C-HR and the RAV4. Both petrol and petrol hybrid options should be making their way to SA.
Other products
Lexus LC hybrid – TBC
Lexus LS hybrid – TBC
Lexus RC hybrid – TBC
Mazda
Mazda3 – Q3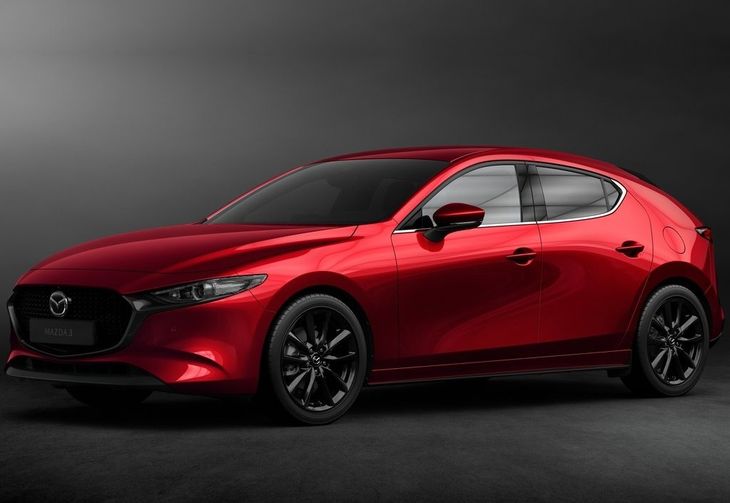 The new Mazda3 is built on Mazda's Skyactiv-Vehicle Architecture and while the new Mazda3 is now longer than before and is said to offer an enhanced ride with less in-cabin noise. The big news is that it's powered by a new Skyactiv-X engine with a Spark-Controlled Compression Ignition, but Mazda has yet to reveal specific details for this engine. There will also be updated versions of the current 1.5, 2.0 and 2.5-litre engines (market dependent). The new engine is expected to be up to 20-30% more efficient and will offer more torque than Mazda's current petrol engine offering.
Other products
Mazda CX-5 specification update – Q1
McLaren
McLaren 720S Spider – TBC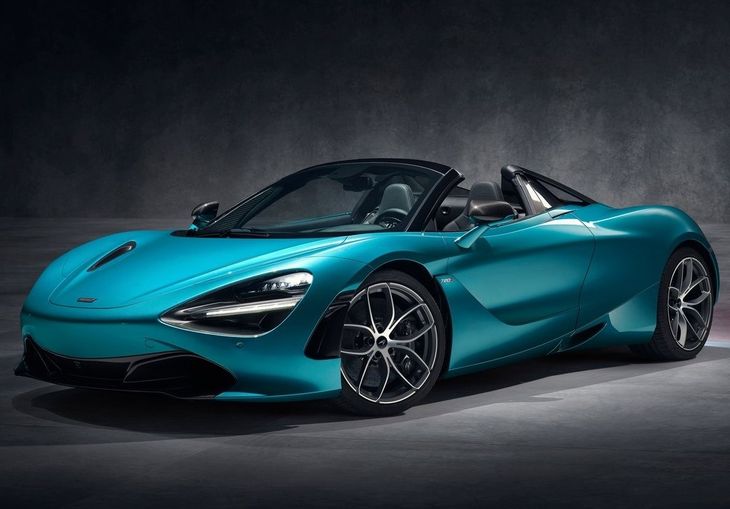 The MacLaren 720S Spider employs the same powerplant as its coupe sibling with a mid-mounted 4.0-litre V8 twin-turbocharged engine producing 530 kW and 770 Nm of torque. As you would expect, the 720S Spider is crazy fast and will sprint from zero to 100 kph in 2.9 seconds while zero to 200 kph will take only 7.9 seconds. Top speed is rated at 341 kph with the roof closed.
Other products
McLaren 600LT Spider – TBC
Mercedes-Benz
Mercedes-Benz GLE – TBC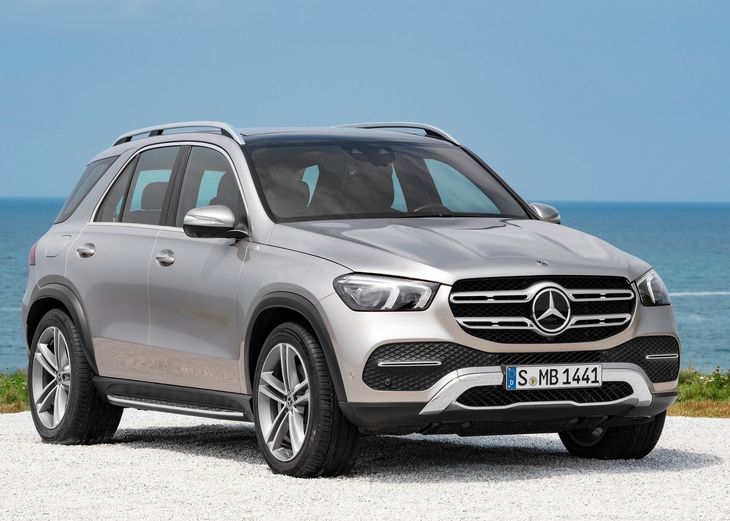 Mercedes-Benz's 4th-generation premium SUV has grown in size and standing, with new engines and advanced new suspension technology that bolsters its overall abilities.
This is the fourth-generation model and it has been developed anew from the ground up in an engineering program that also includes the second-generation GLE Coupe and third-generation GLS, both due in 2019. The GLE has taken on a clearly more up-market role in the Mercedes-Benz line-up, offering greater space, markedly higher levels of refinement and a range of standard features not even available in the German car maker's upper luxury models. It's going to be interesting to see the fight between this and the new BMW X5.
Other products
A35 AMG – Q1
A45 AMG – TBC
A-Class sedan – TBC
CLA – TBC
B-Class – TBC
AMG GT63 – TBC
C63 AMG Facelift – TBC
AMG GT Facelift – First half 2019
GLC Facelift – TBC
GLS Facelift – TBC
EQC – Mid-2019
Mitsubishi
Triton – March/April 2019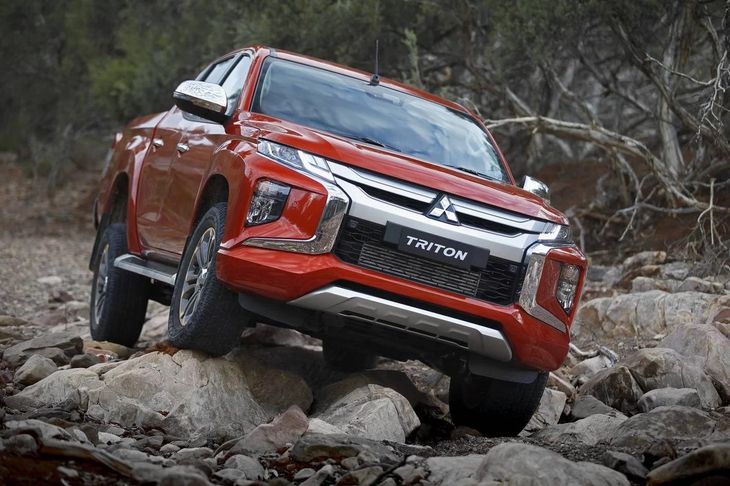 The new Mitsubishi Triton double-cab bakkie looks fresh and modern and is unmistakably a Mitsubishi product. This facelifted Triton features a bolder face and an enhanced Super-Select 4WD system. Mitsubishi has also beefed up the Triton's safety with driver assistance systems such as Forward Collision Mitigation, Blind Spot Warning, Rear Cross Traffic Alert, Ultrasonic Misacceleration Mitigation System and a Multi Around Monitor with parking sensors. Mitsubishi has also improved ride comfort with larger rear dampers and the latest Triton's braking performance has been improved with larger front discs and callipers. There are upgrades to the cabin, and it appears that the engines have been carried over.
Other products
Eclipse Cross – TBC
Nissan
Kicks – TBC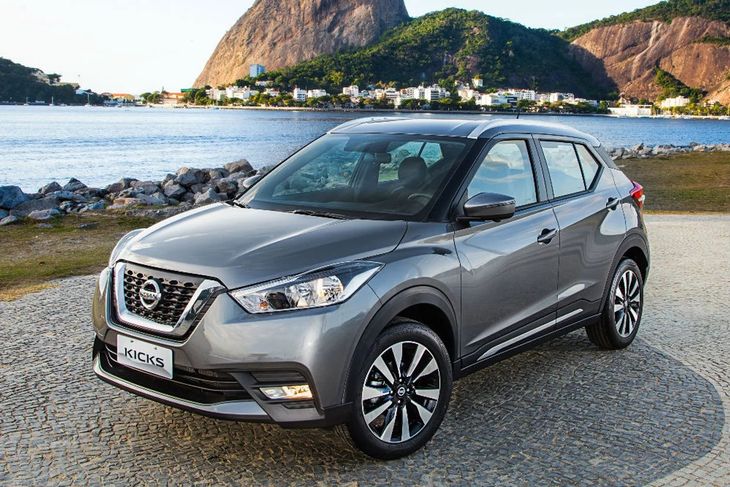 Nissan Kicks is the newest small/light crossover in town. So new that it has so far only reached Brazilian shores. It is produced on the V platform that underpins the Micra and Almera. In terms of its packaging, it's less roomy than the Renault Duster, but more refined overall, slightly more spacious (in terms of luggage and passenger room) than the popular Ford EcoSport and, although not as well-made as the automatic-only Honda HR-V, it is certainly more affordable than its Japanese rival. The engine chosen to deal with the Kicks' lightened body shell is a 1.6-litre petrol motor… at least in the Kicks we have evaluated in Brazil. This engine, which also runs on ethanol, delivers 84 kW (both on ethanol or gasoline) and 152 Nm.
Other products
Leaf – TBC
Opel
Opel Corsa GSi – April 2019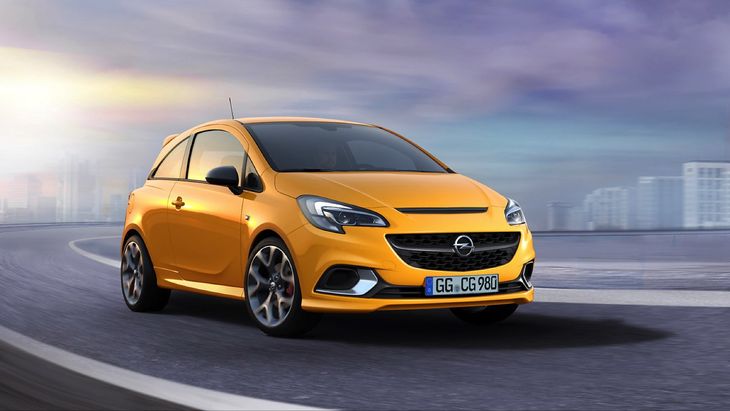 The 3-door Opel GSi will make landfall in April 2019 with a turbocharged 1.4-litre petrol delivering 110 kW. It features an agile OPC chassis and brake system honed at the Nurburgring and will be fitted with Recaro sports seats and a sports steering wheel to match its sporting intent. Pricing and specification will be confirmed closer to launch.
Other products
Opel Corsa 120Y Special Edition – March 2019
Opel Astra 1.6T Sport automatic – March 2019
Opel Astra specification update – March 2019
Opel Crossland X 1.6 Diesel Enjoy – April 2019
Opel Crossland X 1.6T Enjoy/Plus specification update – March 2019
Opel Combo 1.6TD Panel Van – May 2019
Opel Vivaro – November 2019
Peugeot
Peugeot 108 – TBC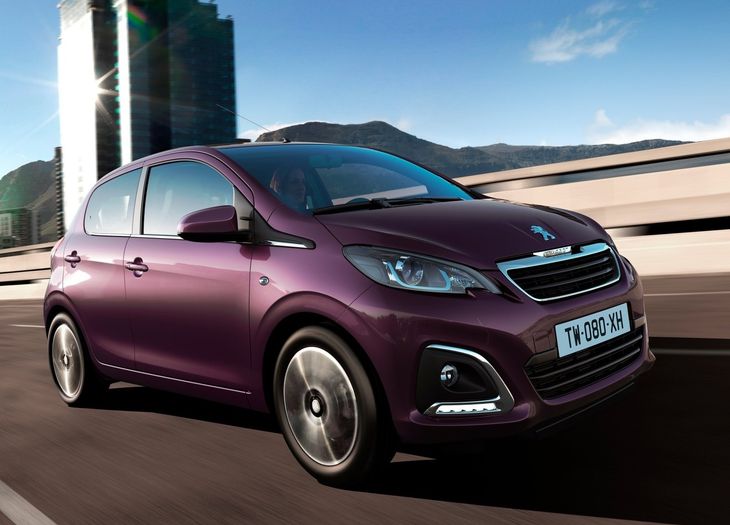 A new Peugeot 108 budget car is expected to reach South Africa in 2019. It shares its platform with the Toyota Aygo and thus shares the same 3-cylinder, 1.0-litre petrol engine with 53 kW and 93 Nm of torque using a 5-speed manual transmission to drive the front wheels.
Other products
Peugeot 5008 – TBC
New 208 derivative – TBC
Peugeot Partner – TBC
Porsche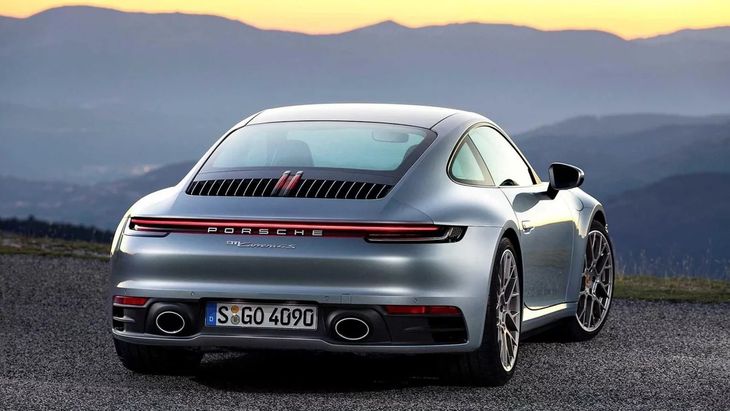 A new version of the iconic Porsche 911 has arrived! The new 911, known internally as the 992, looks somewhat familiar but now sports a more refined appearance with a new headlight and taillight design, the latter of which now features a light bar that stretches the width of the rear. As you would expect, this latest 911 has been developed to be faster and more dynamic than its predecessor.
Other products
Porsche Macan – Q1
Renault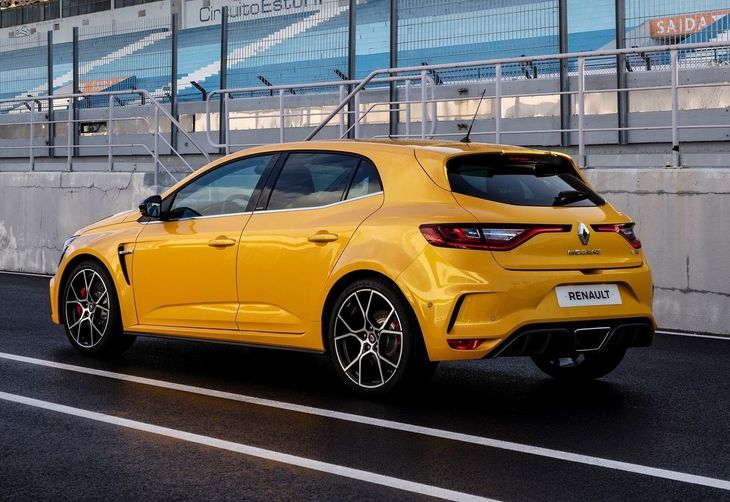 The hardcore track-focused version of Renault's hot hatchback will arrive in SA in the third quarter of 2019. Packing a mighty 220 kW and 420 Nm (400 Nm for manual gearbox), this will be the most powerful Megane RS yet. Based on the Cup chassis, which boasts stiffer suspension and a mechanical limited slip differential, the Renault Megane RS Trophy boasts more potent front brake discs, specific 19-inch 'Jerez' alloy wheels, high-performance Bridgestone tyres, which can be paired with new, exclusive lighter wheels that reduce total unsprung weight by 8kg.
Other products
Oroch + Alaskan – Right-hand drive development still in progress – TBC
Renault Koleos – Q1
Renault Duster 4×4 – Q2
Renault Kwid with ABS – Q2
Kwid MY2019 – Q4
Renault Clio 5 – Q4 (TBC)
Rolls-Royce
Rolls-Royce Cullinan – TBC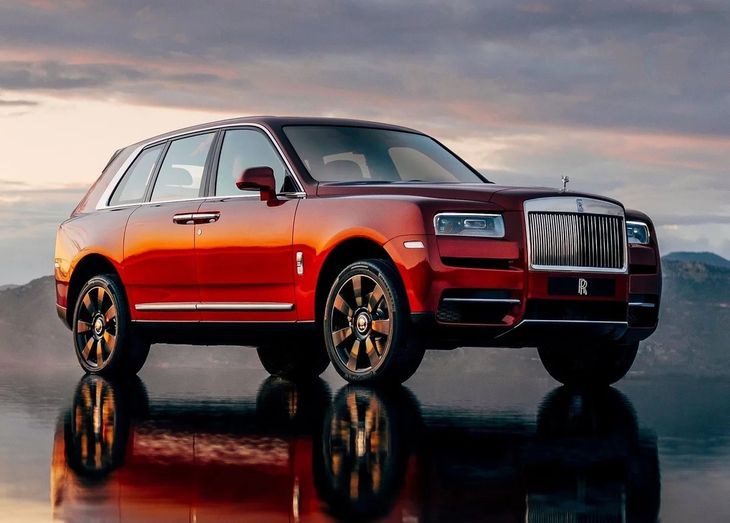 This is the first-ever SUV from Rolls-Royce! Named after the famous Cullinan diamond, which was discovered near Pretoria more than a century ago (1905) and subsequently cut up to form part of Britain's Crown Jewels, this new SUV represents a new direction for ultra-luxurious carmaker Rolls-Royce, based in Goodwood. Under the large bodywork sits an all-aluminium architecture, self-levelling air suspension and a reworked version of the 6.75-litre twin-turbocharged V12 engine. In its latest incarnation, it has peak outputs of 420 kW/850 Nm and drives all four wheels through an automatic transmission.
Suzuki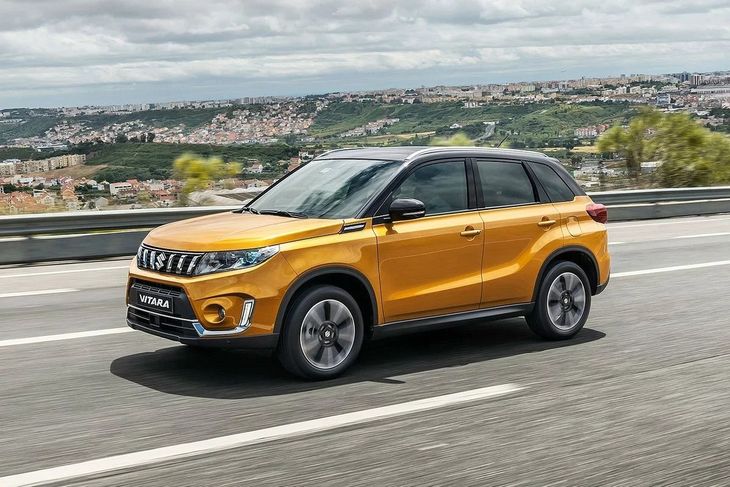 The award-winning Vitara will be replaced with a facelifted model around the first quarter of 2019. It has received a slew of visual, safety and engine tweaks. As for the engine options – Suzuki has reportedly replaced the naturally aspirated 86 kW/151 Nm 1.6-litre four-cylinder petrol motor with a sprightly 82 kW 1.0-litre 3-cylinder turbopetrol motor, while the 103 kW 1.4-litre 4-cylinder turbopetrol Boosterjet motor could also be made available.
Other products
All-new Suzuki Ertiga – TBC
Suzuki Swift GLX – TBC
Suzuki also hinted at some secret products coming in 2019, we're hoping the Suzuki Swift Sport is amongst these.
Toyota
Toyota Corolla – Q1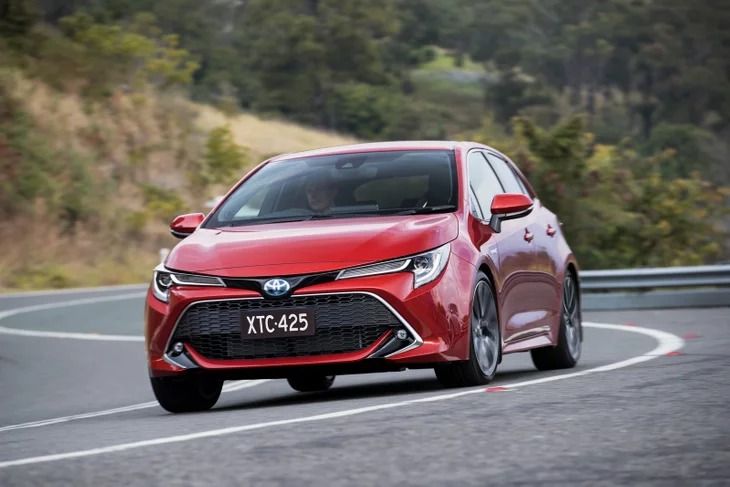 The stylish Corolla will likely be the first product Toyota SA launches in 2019. At this stage we're not sure we'll be getting both petrol and hybrid models, or if the range will be extended to both hatchback and sedan. We think the current locally-built Corolla will then live on as a next-generation Corolla Quest.
Other products
Toyota RAV4 – Q1
Toyota Hilux 50 – TBC
If Giniel De Villiers wins the 2019 Dakar Rally, there could possibly be another Dakar version.
Toyota Supra – TBC
Volkswagen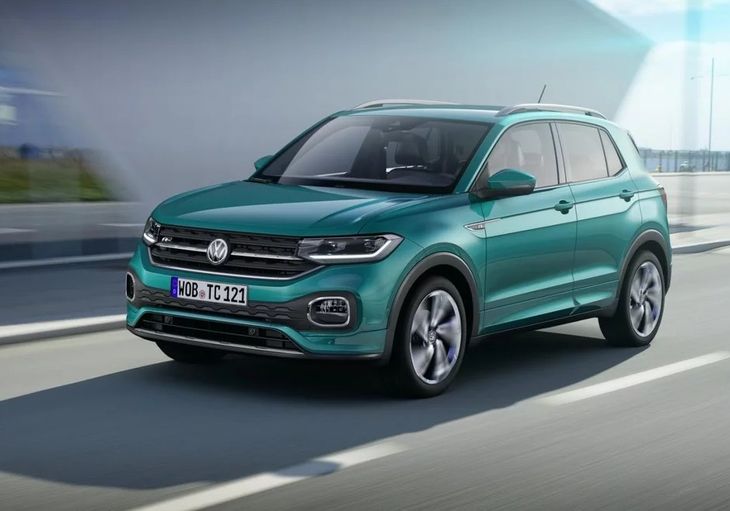 The new Polo-based T-Cross will slot in under the T-Roc SUV, which is not coming to South Africa. Some of the Volkswagen T-Cross' rivals include the Ford EcoSport, Hyundai Creta, Honda HR-V, Nissan Qashqai and Suzuki Vitara. It rides on the MQB A0 platform shared with the Polo and despite its compact dimensions, there's a strong focus on practicality, with 385 litres of space being touted in the boot. However, this can be expanded to 455 litres if you slide the second row of seats forward. A total of 4 turbocharged engines will power the T-Cross. There are two 1.0-litre turbopetrol, 3-cylinder turbopetrol engines on offer with either 70 kW or 85 kW. A range-topping 1.5-litre turbopetrol engine with 110 kW will also be offered. On the diesel front, a 1.6-litre turbodiesel engine with 70 kW rounds off the T-Cross range. All T-Cross variants will be front-wheel-drive and both manual and dual clutch transmissions will be offered.
Other products
Amarok with more powerful V6 – TBC
Volvo
Volvo S60 – TBC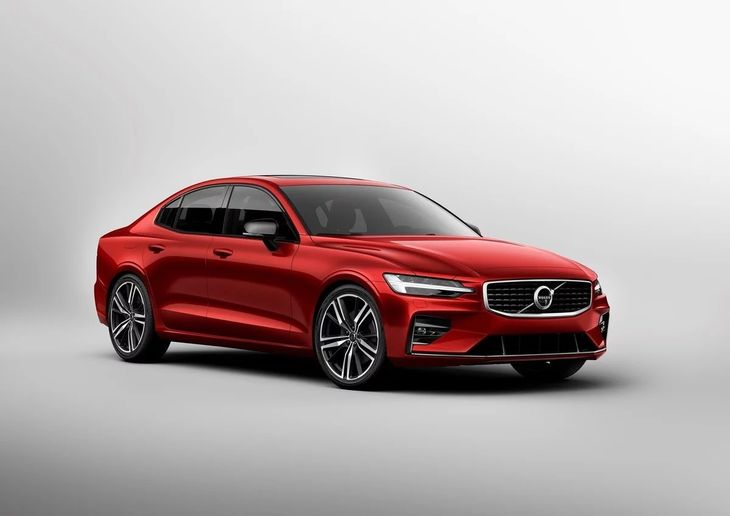 This new Volvo S60 is unique for one main reason. It's the first Volvo to be sold without a diesel engine, showing that the brand is keen to press on with its electrical plans for the future. Assembled on Volvo's Scalable Product Architecture (SPA) which forms the basis of many of the brand's products (XC90, S90 and XC60 to name a few), the new S60 continues the tradition of Volvo products being some of the safest vehicles on the road. When it comes in 2019, the new Volvo S60 will be offered with 2 turbocharged petrol engines (T4 and T5) as well as the super-and turbocharged T6 model. The T8 Twin Engine is being looked at and is under consideration. Local specification and pricing will be confirmed closer to launch. 
Main image credit: Cars.co.za
Business Africa.